Beginners Guide to Precious Metal Bullion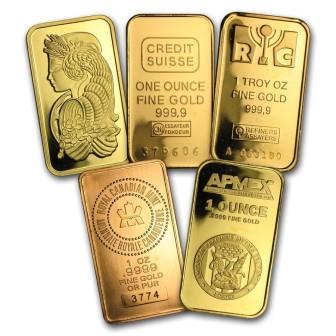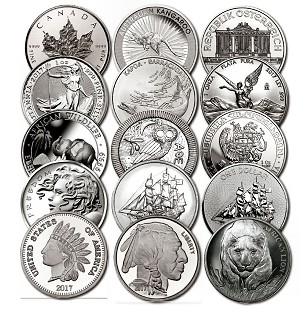 What you need to know.
What is bullion? Bullion is a refined piece of precious metal that is usually stamped with the type of metal it is and the weight and purity of that metal. These can be minted either by private mints or by government mints from around the world. Usually you will see silver, gold, platinum and palladium in bullion forms, and in very rare cases, rhodium. These come in many sizes and shapes, for example, you can buy a 1 gram gold bar, a 1 troy ounce silver round, or a half troy ounce platinum bullion bar. Unlike precious metal in jewelry, bullion is typically used as an investment or a store of wealth, since it is already assayed and can be easily identified.

The main types of bullion you will see are generic rounds and bars by companies such as Silvertowne, Johnson Matthey, Englehard, Credit Suisse & PAMP Suisse, to name a few. These will come in many types, sizes, and packaging. The other types are bullion coins, such as American Silver, Gold & Platinum Eagles, Canadian Silver, Gold, Platinum & Palladium Maple Leafs, Gold & Silver Krugerrand, and Chinese Gold & Silver Pandas are made by government mints.

These bullion coins tend to be available in a variety of sizes. Some of the coins, such as the American Gold Eagle & the South African Gold Krugerrand are alloyed to 22 karat gold so give them extra strength, as gold is very soft in it's pure form. To make up for not being pure, these gold coins weigh a small bit more than their pure gold counterparts. For example, a 1 troy ounce American Gold Eagle weighs more than a 1 troy ounce Canadian Gold Maple Leaf.
If you are looking to sell gold bullion, or any other bullion, the owner and operators of Rancho Gold & Jewelry have dealt with gold bullion in Las Vegas for over 35 years. We also buy platinum bars & coins, and silver bullion bars, bullion coins, and rounds in any size for cash.
Visit us or call us at 702-626-0000 today and we would happy to answer any questions.