Sell Sterling Silver Scrap
Rancho Gold & Jewelry is the premier place to sell sterling silver in Las Vegas. You may have pieces of valuable sterling silver forgotten in dresser drawers or boxed away in the attic. Many people have sterling silver flatware, but don't forget about the trophies, trinkets, broken jewelry and decorative pieces that could be sold for cash. Below are some ideas of items that may be made of sterling silver. If you'd like to receive cash for any of the sterling silver pieces that you no longer use, visit the leading Las Vegas silver buyer today.


Scrap Sterling Silver

Flatware & Serving Pieces
Trays & Bowls
Broken Sterling Jewelry
Cups, Goblets & Chalices
Tea & Punch Sets
Wine & Champagne Chillers
Medals, Awards, Plaques, & Trophies
Decorative Pieces
Figurines, Statues, Sculptures & Castings
Souvenir & Commemorative Objects
Writing Instruments & Accessories
Any Weighted Sterling Silver Items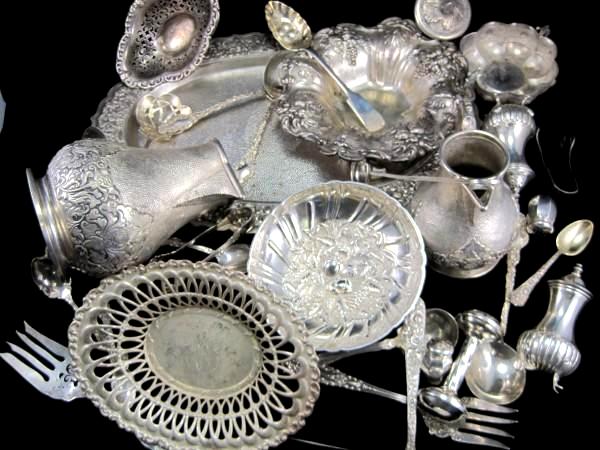 At Rancho Gold & Jewelry we pay cash for any items made of Sterling Silver.

Visit our location or call 702-626-0000 today!