Get Cash For Your Dental Gold
We buy unused and scrap dental gold, including gold crowns, gold bridgework, gold dentures and individual gold teeth. Gold has been used in dentistry since the late 19th century. However, due to its steadily increasing price, it has more recently been replaced by less expensive and more durable materials that also more closely resemble natural teeth.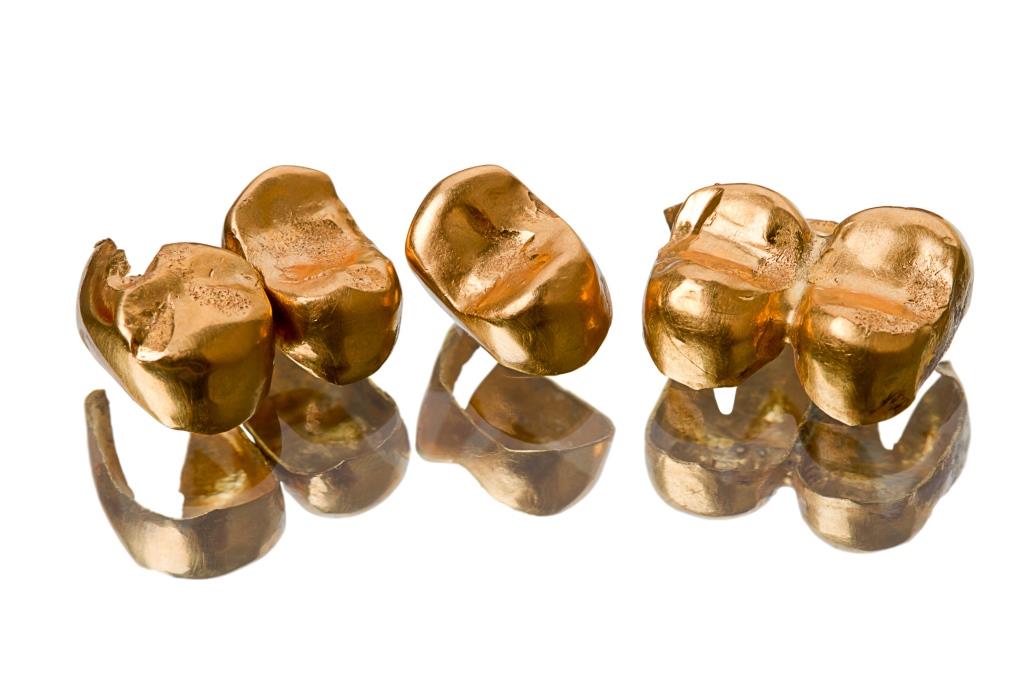 Dental Gold Value
Most "yellow" gold denture pieces range from 12k to 22k, depending on its use. Our dental gold buyers use a state-of-the-art X-Ray Spectrometer to determine the precise amount of gold in each individual piece even if a natural tooth or other dental work is still attached. This give us the opportunity to provide our customers with the greatest dental gold value. Although most "white" dental material is not made of precious metals, some older pieces contain Platinum and Palladium. Our X-Ray Spectrometer will make the determination and allow us to buy this material as well.
Las Vegas' Trusted Precious Metal Buyers
Rancho Gold & Jewelry focuses on making lasting relationships with each customer. The main goal of our dental gold buyers is to educate each client about the value of their items. We don't play games, and you won't find any pressure here. If you decide you would like to sell your scrap dental gold, we will offer you immediate cash. As always, we offer free, no obligation, evaluations of your items. Call us today, or visit our store to sell your scrap dental gold for cash.