Broken Jewelry Buyers
Whether a jewelry item is in pristine condition, completely broken, or has missing parts, the precious metal it contains still has intrinsic value. Your small scrap jewelry pieces may be worth more than you think. Rancho Gold & Jewelry is the perfect place to sell scrap jewelry for some extra spending money. We test each piece of jewelry in our state-of-the-art X-Ray Spectrometer to determine the precise metal content, and evaluations are free. This ensures that you get the highest value possible for your pieces. Call one of our expert broken jewelry buyers for assistance today.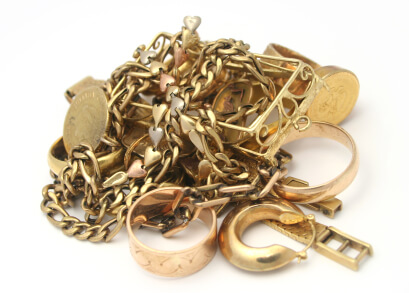 Sell Scrap Gold Jewelry
If you are looking to sell your scrap gold jewelry, Rancho Gold & Jewelry will buy anything made of solid gold. This includes broken rings, single earrings, and more. We even buy dental gold! Our Thermo Scientific Niton XL2 Analyzer determines the purity and value of your pieces without damaging them, so head into Rancho Gold & Jewelry to receive cash for your jewelry today!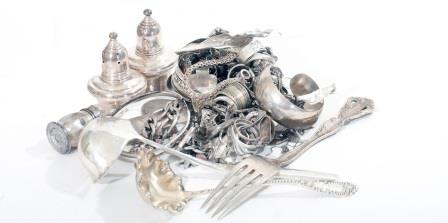 Scrap Silver Buyers
Rancho Gold & Jewelry has been one of the most trusted scrap silver buyers in Las Vegas for over 30 years. We buy scrap silver jewelry, sterling silverware sets, scrap silver bowls, plaques, medallions, and any other kind of sterling silver items. We are even scrap silver buyers of weighted silver such as candlesticks and salt shakers. If you want to sell scrap silver, come see us today!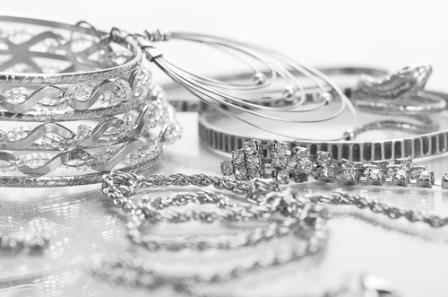 Sell Scrap Platinum
Looking to sell scrap platinum jewelry? Rancho Gold & Jewelry is ready to buy. You can sell scrap platinum of any purity and we will pay you cash today. We use an X-Ray Spectrometer to help identify the platinum content in your pieces and give you the best offer! As one of the most trusted scrap jewelry buyers in Las Vegas, we can help you get the value you deserve. Visit us our store today!