Las Vegas Platinum Bullion Buyers
At Rancho Gold & Jewelry, we buy platinum bars and ingots officially recognized as 99.9% pure platinum. Platinum Bullion is the general term for platinum and includes items such as bars, ingots, and coins. Each Platinum bullion bar, ingot or coin is stamped with a mark, such as ".999" indicating its pure platinum content, and a "maker's mark," indicating the mint or organization that produced it. Rancho Gold & Jewelry are expert buyers of platinum bullion in Las Vegas, call or visit our store today for a free valuation!
How to Sell Platinum Bullion in Las Vegas
The first step we take in our bullion buying process is to conduct a free precise valuation of your item. This is determined by the weight and purity of your bar or ingot. After the value is determined, we make you an offer that is based on the "spot" price of the pure platinum it contains. The platinum spot price is the current price in the marketplace at which an asset, such as pure Gold, Silver or platinum, can be bought or sold for immediate delivery.

The spot prices of precious metals changes from day to day and even minute to minute, depending on market conditions. However, on any given day, the spot price of platinum anywhere in the world – in Las Vegas, London, Mumbai or Shanghai – is basically the same. Spot prices are readily available on various business news and industry websites. We urge you to research the spot price before you decide to sell any bullion products.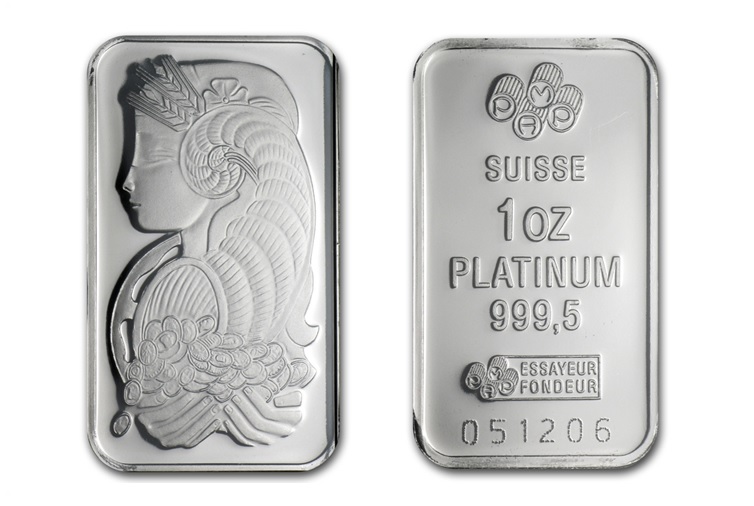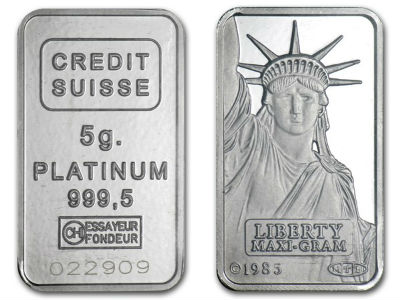 Experienced Bullion Buyers
At Rancho Gold & Jewelry we do more than buy platinum bars. We make it our mission to provide you with fair valuations and competitive offers to ensure you get the best possible deal for your bullion. We understand the challenges of selling your precious metals, so we do our best to make the process comfortable and hassle-free the minute you walk through the door. We pay immediate cash for all bullion products. So, if you're looking to sell platinum bullion in Las Vegas, give us a call or visit our store today!

Call 702-626-0000 or visit our store to sell your platinum bullion for cash today!