How to Securely Sell your Valuables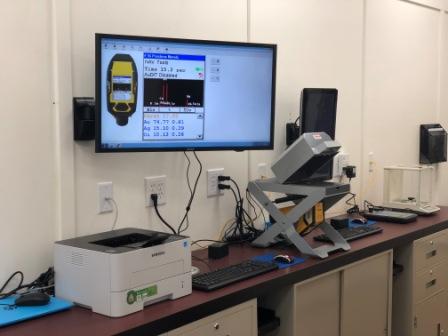 A Secure Way to Sell your Valuables
When you are selling your gold or silver jewelry, bullion coins, or other valuables, it is important to feel safe and secure. Many other gold buyers and pawn shops are content to have you stand in their lobby with other customers. When you conduct a transaction at Rancho Gold & Jewelry, you will see that we have a better way.

As you walk into Rancho Gold & Jewelry you will be greeted at our front counter by one of our experienced buyers. We will direct you to one of our three secure privacy rooms. In each room you will find comfortable chairs and counter space for all your jewelry, silverware, bullion coins and any items that you have brought in. We also provide free bottled water to all our customers. Our staff will sit across from you to test and analyze your goods. At Rancho Gold & Jewelry, we don't take your items into any back room. Our non-invasive testing is done right in front of you.

In addition to our safe and secure privacy rooms, Rancho Gold & Jewelry has numerous video cameras monitoring our parking lot and entrance. We also provide armed escorts to and from your car upon request. At Rancho Gold & Jewelry, you can be sure we are watching out for your safety and comfort during your visit.

Rancho Gold & Jewelry is here to help. Please feel free to call us at 702-626-0000 or simply bring in your gold, silver and jewelry and we would happily make you a no obligation cash offer.