How We Buy Jewelry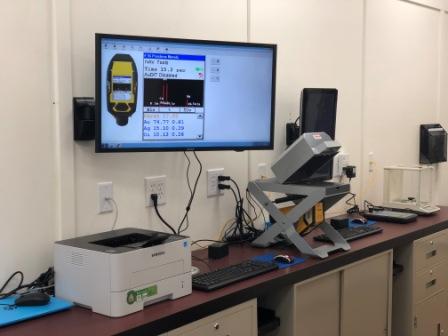 Jewelry Buying
At Rancho Gold & Jewelry, customer security and safety are our top priority. Transactions are conducted within private buying rooms, for customer privacy, comfort and security. At the beginning of the COVID-19 pandemic, we installed Plexiglas at each buying window for the health and safety of our customers, as well as our own. Our privacy rooms allow you to show us any number of items without having a stranger in line behind you.
Once you are buzzed in a secure privacy room, the first step in our process is to sort your jewelry into groups. The groups are usually: sterling silver, 10kt, 14kt and 18kt gold (actually, we buy any karat of gold). The karat of gold is another way to say how pure the item is. After this, any item that needs to be verified will be tested in our state-of-the-art X-ray Spectrometer, which displays the precious metal content of your jewelry items. All of this is done right in front of the customer.
Once the jewelry is sorted, tested and weighed, we are then able to make a cash offer on the spot. We do not charge you to sort your jewelry, and there is never any obligation to sell to us.
We are always happy to share our knowledge and expertise in the areas of gold and silver and will take the time necessary to explain our procedures to you, so that you can have confidence in selling your jewelry to Rancho Gold & Jewelry. Many of our client have referred us to their friends and family due to the quality and politeness of our service.
With our many years of experience, we know that you will enjoy the excellent customer service and expert gold jewelry evaluation at Rancho Gold & Jewelry. All our interactions with clients are polite, safe, and secure.